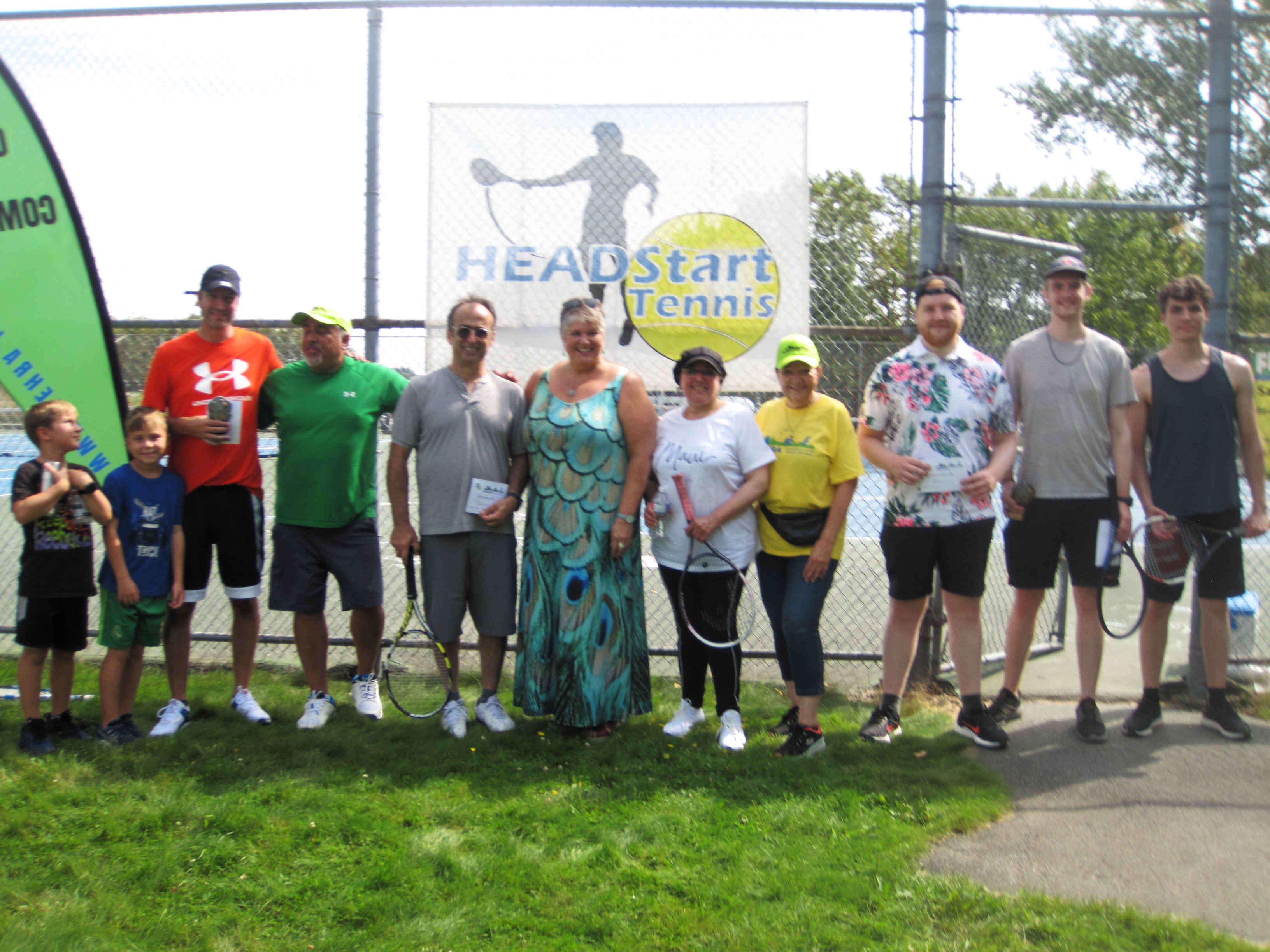 PEHRA TENNIS TOURNEY: GREAT PARTICIPATION AND FUN! 
Players gathered on Sept. 9th at Birches Park tennis courts and were paired into "tree" named teams …Maples, Willows, Elm, PInes, Poplars, Spruce, Birches and Oaks!
After an 8 Team Compass Draw Tournament, the ELM (Nigel Mailman and Connor MacKay) took the WIN!
Sponsor HEADSTART TENNIS, provided 2 trophies, and Gift Coupons for all participants.  Councillor
Becky Kent
presented the winners with their trophies. SUPERSTORE sponsored the PEHRA Hot Dog stand and refreshments
A BIG THANKS to our Sponsors, our PEHRA volunteers, and all our participants for making it another fun community event to enjoy in our park!